SGTreport – The Corporate Propaganda Antidote – Silver, Gold, Truth, Liberty, & Freedom
07/31/2017 06:00 AM
Dave Janda's Operation Freedom – Sunday, July 30, 2017 – Bill Holter
by Dave Janda, Dave Janda:
Manipulation of financial markets, Benghazi, New World Order Syndicate, Obama Care, Free Market Health Reform, Putin, The Ukraine, ISIS, Syria, The Constitution, Natural resources, Reserve currency, Corruption, gold, silver Global Elite, International Banking Cabal, debt, Federal Reserve, Too Big To Fail Banks, Crony Capitalism, Debt Ceiling, Financial implosion, Recession, [...]

07/31/2017 12:00 AM
The ULTIMATE CRISIS ACTOR
from Friend of Yahweh:
07/30/2017 11:00 PM
Words and Deeds
by James Howard Kunstler, Kunstler:
I know I'm not the first to point out how Anthony Scaramucci, President Trump's brand new Communications Director, is suddenly and eerily carrying on like his namesake, the arch-rascal / buffoon of the Old World Commedia dell'Arte in lashing out at his fellow scamps and bozos in the clown [...]

The Daily Reckoning
The Corbett Report
11/19/2019 01:48 AM
reddit Trendies Clamor for Internet Censorship – #PropagandaWatch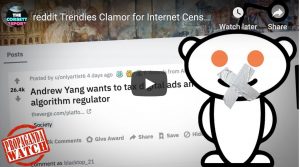 How do you encapsulate a news story in an article? And how do you capture the essence of that article in a headline? More to the point, does any of it matter if people only end up discussing the headline itself? And just what is Andrew Yang's ideas for regulating misinformation online anyway? Join James for this jam-packed edition of #PropagandaWatch.
11/16/2019 08:52 PM
Your Guide to a World on Fire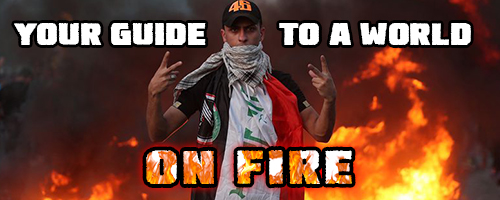 11/14/2019 07:05 PM
Interview 1495 – Questioning Edward Snowden with Jason Bermas
| | |
| --- | --- |
| [audio mp3="http://www.corbettreport.com/mp3/2019-11-12%20James%20Corbett.mp3"][/audio] | James Corbett joins Jason Bermas to discuss Edward Snowden's new book and the deeper questions surrounding the "Snowden revelations" narrative. *PLEASE NOTE: There are several audio drop-outs during this conversation, but it is still intelligible. |